Madagascan Sapphire Coupled Dotty Ring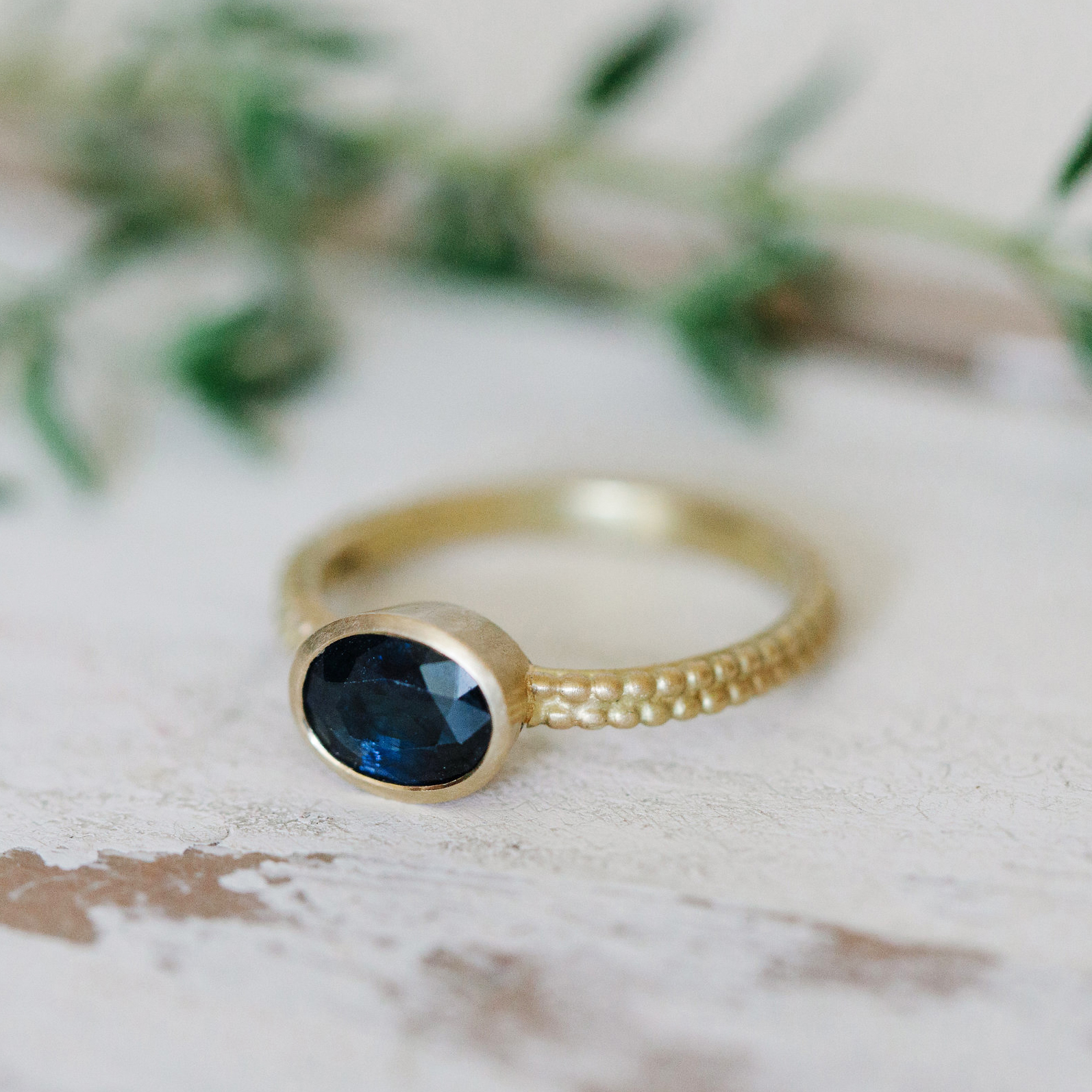 Madagascan Sapphire Coupled Dotty Ring
This one of a kind ring is amongst our collection of flagship designs in Fairtrade Gold. The deep blue Madagascan sapphire is held in a rub over cone setting into an elaborately decorated band. This ring is made to fit UK finger size Q.
MATERIALS
18ct fairtrade yellow gold stamped with the Edinburgh Hallmark, oval Madagascan sapphire.
SIZE
Finger size Q, 1.45ct sapphire measures 8mm x 6mm, band measures 2mm wide by 1.5mm deep, stone sits 4.7mm from finger at the highest point.
DELIVERY
This unique ring will be dispatched within 2 weeks but do get in touch if your deadlines are tight, we can sometimes rush orders through.
UK delivery is free and your ring will be presented in a vintage ring box.
You Might Also Like